Physical delivery of the product
Real Exchange can be organized (unlike in the outdated trading systems)
Individual conditions for banks
The design can be adjusted to your brand
In-built Personal Area
Full-featured Personal Area included in the basic price
Be the first among competitors with Mobius Trader 7
All platforms and all browsers
Easy and fast installation
Integration within 24 hours. Just provide us with the logo and company data.
Transfer databases from other platforms within one day
Including: Metatrader 4/5, CTrader, Utip and other platforms - done over the weekend. All customer orders remain intact
No additional expenses
Terminals, admin panel, personal area An option to accept a variety of payment systems
Crypto Exchange
Organize a crypto exchange with your own tokens within a few days
No programming required
You get the design of the main pages: signing up, trading conditions, etc.
What will your customers get?
Built-in system to copy trades and invest in traders
Best traders' orders are copied for investors
Opportunity for each client to become a managing trader and expand their income
Trader-friendly Interface engages your clients in a new way of trading
the Best traders
in monitoring traders
Bets
for your customers
Binary options are available for all accounts
Two types of binary options: Chinese and American
Embedded in the mobile terminal and containing full functionality
Extensive market analysis for clients trading BO
Best software for your customers
Market Analysis - huge variety of indicators, chart analysis tools
Java Scriptis used to write indicators
The best interface. Well-thought-out features
All features on all devices, operating systems and browsers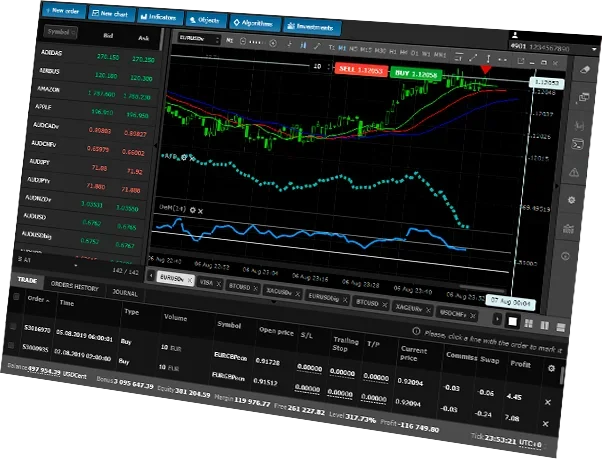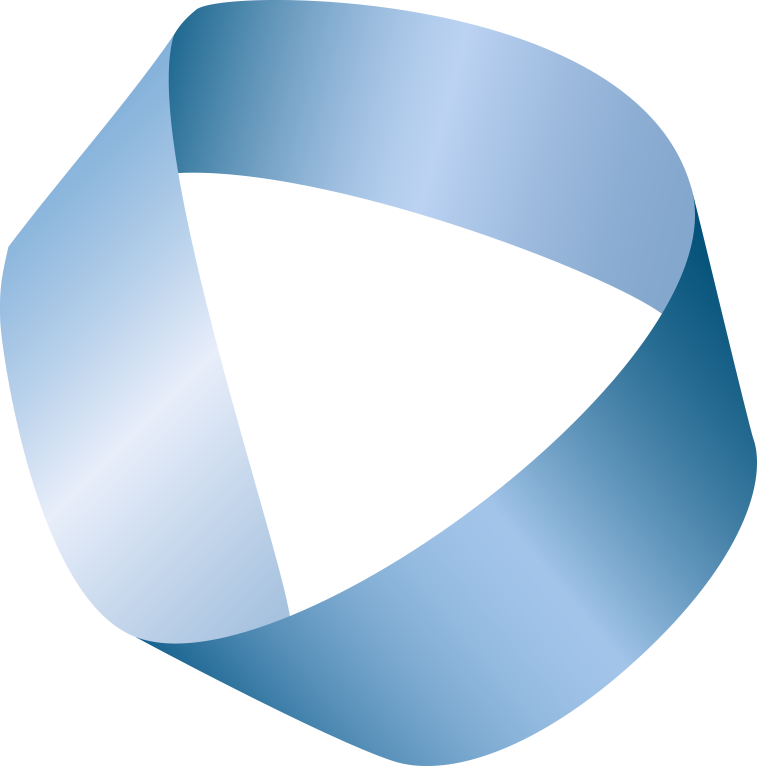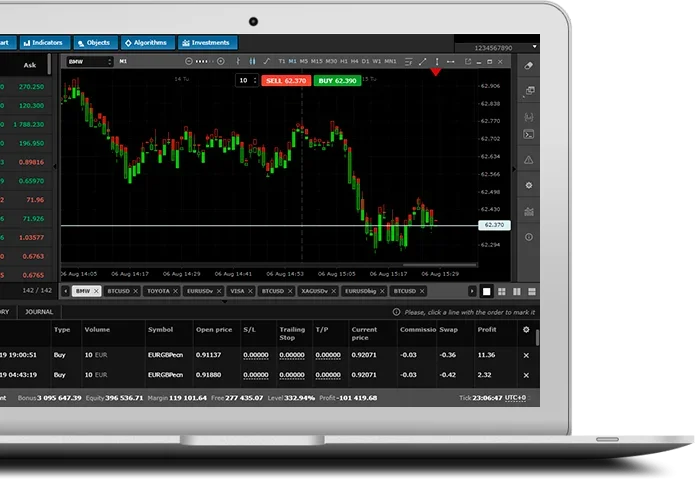 Easy Log-in with e-mail
Multiple accounts in various currencies, with different trading conditions - all in one account
Same server for mobile and desktop platforms
All settings (including chart settings) are synchronized on all devices
To sum up,
your customers will receive:
Multiplatform Software
All features in all browsers and operating systems
Binary Options
The best binary trading platform
Traders Ranking
PAMM, an opportunity for each client to become a professional trader
Friendly Interface
Well-thought-out details. Easy trading for your customers
Market Analysis Tools
Indicators, developing your own scripts for market analysis on JavaScript
Tick Chart and Market Depth
"Buy" and "Sell" Orders are visible on the chart
New Level Terminal
Easy switching between cent / dollar accounts, multi-currency accounts, instant money exchange, bonuses, partner and credit programs